There's nothing quite as satisfying as moving into a new home – but a lot goes into it before you get your keys, move in your sofa and kick your feet up in your brand new pad.
While this process makes up the day to day of what we do at Options, we realize that it might be a little unclear to those on the outside. A lot more goes into purchasing a pre-construction condo, especially compared to the traditional way of purchasing a standalone or completed home where documents are signed and keys handed over in 30 to 90 days.
With that in mind, we thought we'd pull back the curtain and share the ins and outs, ups and downs, twists and turns of the development process. Here's a look at every stage of what it takes to build homes for you.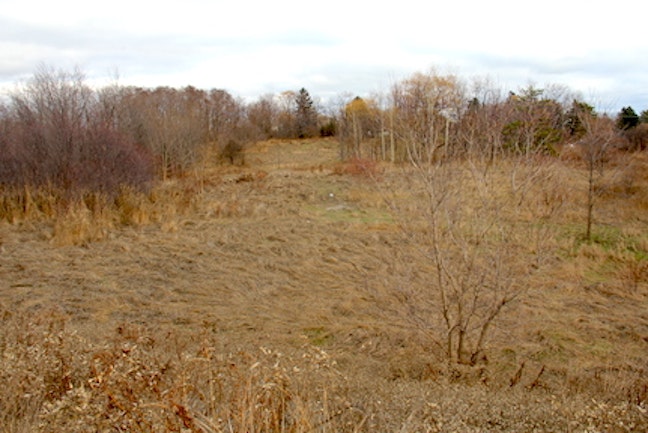 Identifying land
What We Do: We are always on the lookout for potential sites to develop new condo communities. This is an ongoing process.
Once a site has been identified, we do our due diligence. We conduct a site analysis including a site survey and site visit, which helps us determine if the land is feasible for development and if it would make an appealing location for a new community. We look into zoning by-laws and assess neighbourhood features such as transit and amenities.
What You Can Expect: At this point, nothing. You won't normally hear about these sites until much more work has been done (unless the vendor needs to make a big announcement). But there are always a number of these projects materializing in the background!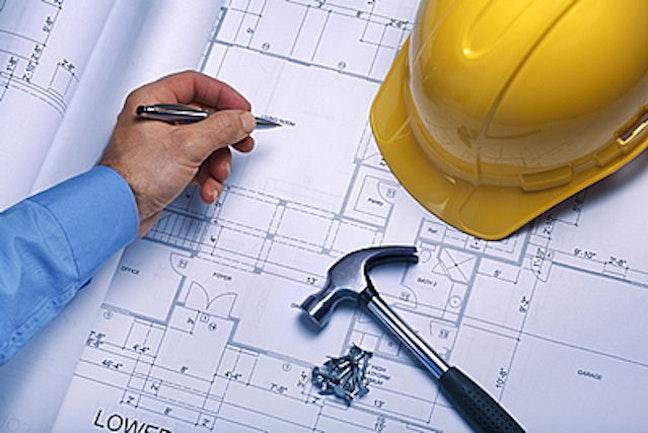 Preliminary project design
What We Do: Once land is identified, it's time to develop a financial proforma, which is how we start to figure out how much it would cost to develop on that land. As part of this process, preliminary designs are created. This process happens in tandem with the land purchase process, as we need to make sure that a development is financially viable.
Who Are the Players: At this point we work with architects, engineers and city planners to start envisioning the right condo with the right features at an affordable cost.
What You Can Expect: Not much. This is where the first renderings of the project are created but these are very early stage drawings and are not necessarily representative of what a project will look like by the time we start selling. The design will evolve as we incorporate feedback from City staff and the local community.
Purchasing land
What We Do: Once we decide to purchase land, we negotiate and settle on the terms of purchase and sale.
What Can Happen: In some circumstances, land is already zoned for residential development and some is unzoned or zoned for another use. Depending on the situation, it can take two to three years or more until we start developing. In these cases, if the land can't be re-zoned for our intended use, then the purchase won't be finalized.
What You Can Expect: Officially, nothing because we're still in the early stages. If we are pursuing re-zoning on the site prior to purchasing the land, then the City will post information on its website about our application, and a sign will go up on the site. These materials are part of the City's planning approval process, which we explain a bit more below. This can lead to premature dialogue, interest and/or concern about what may (or may not) happen. But we're still quite some time away from actively developing.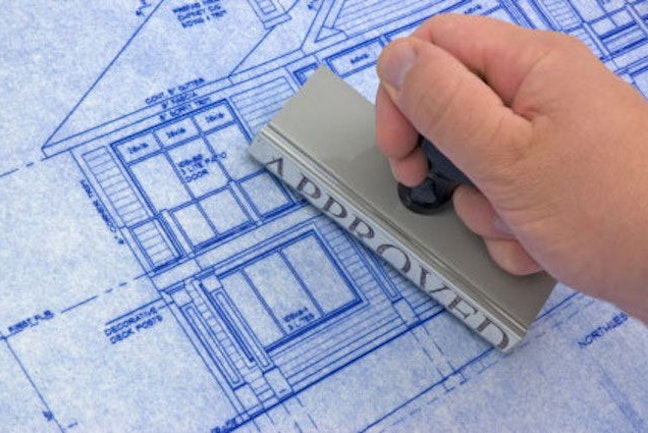 Municipal approvals
What We Do: Developers must submit planning applications and have them approved by the municipality in order to proceed with any new development.
Who Are the Players: We work closely with City planners at this stage who review our applications and often require changes and refinements to the design to meet City policies and objectives. Other external agencies (such as Metrolinx, Toronto Regional Conservation Authority, or the Ministry of Environment, Conservation and Parks) will also review and comment on the application based on their expertise and jurisdiction.
What Can Happen: Obtaining municipal approvals is a multi-step, multi-year process. The first thing we do is work with the city to identify any issues with our application. Our plan must also meet the objectives and policies of the City's Official Plan and Zoning By-laws. If it doesn't, then we are required to apply for amendments, which are often related to height and density requirements. All new developments are also required to obtain Site Plan Approval, and of course a building permit. All in, this approvals process can take over two years, and result in many evolutions in the design of a project.
What You Can Expect: It's during this process that we will announce our intentions for a new project to let people know of the next neighbourhood in which we plan to develop. You might also see renderings of a building in the public sphere. These are draft renderings and are still not official at this point, as they are part of the ever-evolving City approvals process, which is why you won't see these images from us on our website or in newsletters.
How Much Longer? At this point, you'll have heard about a project and might be getting excited about it. But the reality is, we're still quite some time away from getting to our marketing launch. If all goes well, this stage can take upwards of two years. If there are challenges, it can take much longer.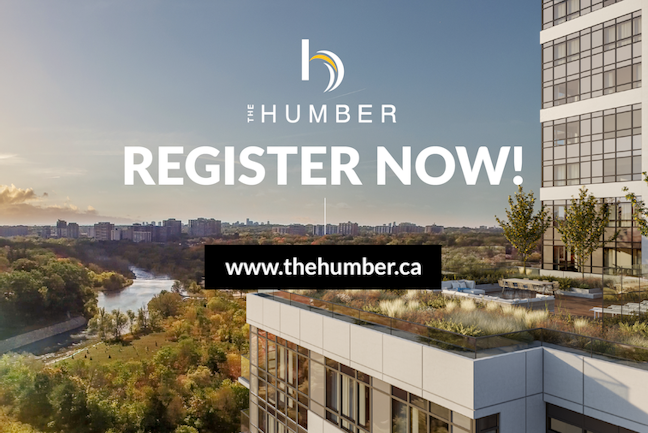 Sales and pre-construction
What We Do: Once a project has received the required municipal re-zoning approvals, the land's been purchased, and a viable condo development has been designed, that's when we start the sales cycle. It's also at this stage that we get more information regarding unit pricing, based on the more advanced design and with input from our builder, Deltera.
What You Can Expect: At this point you'll hear from us a lot more as we're able to communicate when the project will start selling and specific project details, as they become available, such as Site Plan Approvals and building permits, which we work on attaining in parallel with the sales cycle.
How Much Longer? The length of the sales phase can vary based on how quickly a project sells. We remain in the sales phase until we sell about 80% of a building, at which time the bank will finance the construction.
Construction financing
What We Do: Once we have enough committed purchasers and a building permit, we secure construction financing from our lender. They ask us for purchase agreements, mortgage approvals for each sale, project appraisals and budgets, and other information to give them confidence that the project is viable.
What You Can Expect: Groundbreaking! With financing in hand, it's time to get building and we'll be sure to let you know once we've got shovels in the ground. Of course, the ceremonial shovels are soon replaced with some major machinery.
How Much Longer? It usually takes roughly three years from groundbreaking to occupancy for our typical high-rise buildings of between 18 to 24 storeys.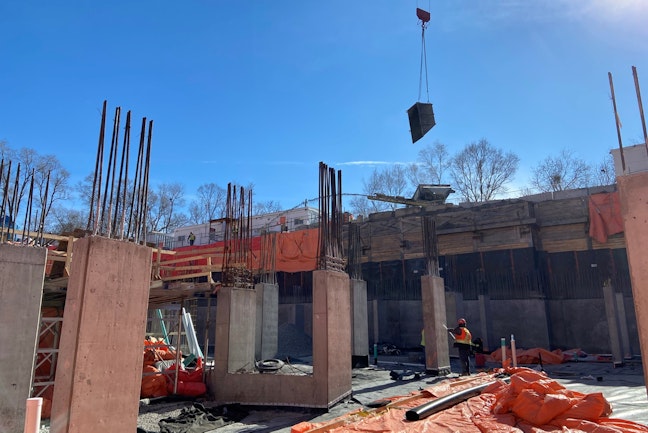 Build
What We Do: This is the point that we hand over management of the project to our builder, Deltera. We shift our focus to client success and communicating progress of the building to purchasers.
What You Can Expect: We will start contacting purchasers to select their finishes so that their new home is built exactly to their specifications. Purchasers are advised to ensure they've saved up for whatever upgrades they're interested in as payment is required for any upgrades at this point. The good news is that any upgrades purchased count towards the down payment.
We keep purchasers up to date with regular meetings and newsletters with details on how far along the project is and pictures of their new home in progress!
How Much Longer? You've still got about 24 to 36 months to wait from this point.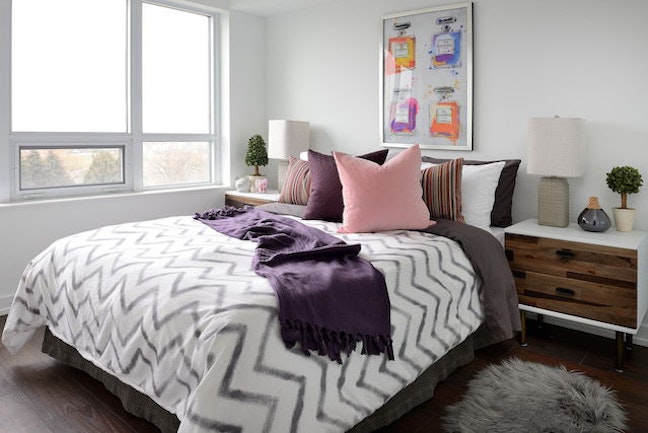 Occupancy and closing
What We Do: When the building is nearing completion, we start occupancy. This is the stage before the official title is transferred to purchasers. We begin occupancy by floor, starting with the ground floor and moving up, with the exception of suites that are being used for construction elevator access. That vertical line of suites is the last to be occupied.
What You Can Expect: During this phase you'll be required to pay interim occupancy fees. These fees are paid to the co-op to cover interest on the construction loan and monthly common expenses.
Once the building is occupied, meets all approval standards, and aligns with the condo declaration, the building is registered with the City. Once registration is finalized, individual suites begin closing 3 to 6 weeks later, at which point mortgages are secured and the title of ownership is transferred to purchasers.
How Much Longer? No more waiting! You're home!