Since 2018, homebuyers have been required to pass a stress test when qualifying for a mortgage. The stress test is a measure implemented by the Canada Mortgage and Housing Corporation (CMHC) to protect Canadians amid a climate of record personal debt and an overheated housing market. It requires would-be purchasers to qualify for a mortgage at a higher interest rate than necessary to obtain a mortgage.
Now, those rules are becoming even stricter. While homebuyers were previously required to qualify for a mortgage at an interest rate of 4.79% (even though actual rates are significantly lower), as of June 1, 2021, that rate is 5.25%.
The purpose of the stress test is to ensure that those buying a home have the financial bandwidth to withstand interest rate hikes, something homeowners have been spared for over a decade. The effect, however, is that your purchasing power – meaning the amount that can be borrowed for a mortgage – is reduced. Told another way, it means that households need a higher income to qualify for the same mortgage amount they would have qualified for before the stress test.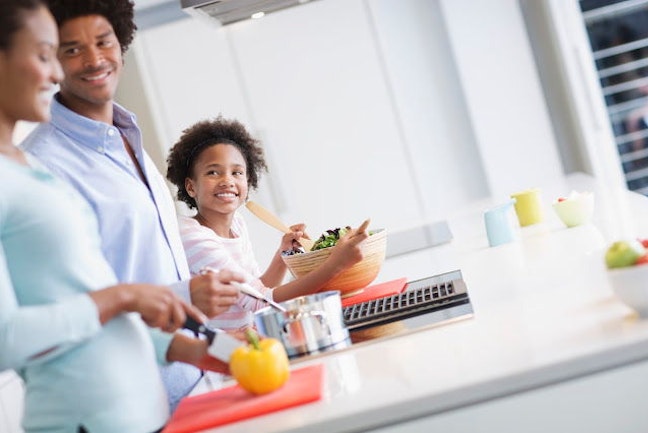 So, what does this all mean for prospective Options for Homes purchasers, especially those who might be accessing down payment support through Options? We busted out the calculator and crunched some hypothetical numbers to help paint a clearer picture for you.
Let's assume you're looking at a small unit with a purchase price of $500,000. You've got a 5% down payment and are receiving 15%* in down payment support. How much of a mortgage do you need?
Purchase Price: $500,000
5% down payment: $25,000
15%* additional down payment: $75,000
Mortgage required: $400,000
In the past, this size of a mortgage could be secured on a household income of roughly $93,000. Today, you'd need about $107,000. Of course, this wouldn't affect the actual price of the unit, carrying costs, maintenance fees or taxes. It just means that the government wants to ensure you're not so close to your financial limit that you couldn't afford your mortgage if anything changed.
It's important to note that the stress test only applies to uninsured mortgages – meaning those where a purchaser puts down 20%, thereby avoiding CMHC mortgage insurance. Insured mortgages – those with less than 20% down payment – are not subject to the stress test. Additionally, credit unions are not currently required to apply the stress test when qualifying people for mortgages.
While the stress test is limiting, it also has important benefits like ensuring you can comfortably afford the home you want to buy. Even without a mandated stress test, prudent homebuyers leave room in their finances to prepare themselves for fluctuating interest rates, unexpected life events, and inevitable home repair costs. Factoring an extra 2% is a good way to do that.
When the stress test was first implemented in January 2018, Nick Eddy, Bloor West Village branch manager at Meridian Credit Union, an Options For Homes lending partner, told us he considered the new rule a "common sense lending approach."
In general, he advises clients looking to purchase a home to use the guiding principle of borrowing no more than four times your annual household income for your mortgage. So, if your household income is $80,000, you'd be looking in the $320,000 range. He also encourages people to be realistic. If the stress test suddenly makes securing a mortgage out of reach, then "maybe now isn't the right time for you to purchase and to keep saving," Nick said.
"While we definitely want to help people realize their dream of homeownership, it's a case of making sure you're ready for everything that comes along with homeownership, which includes interest rate fluctuations."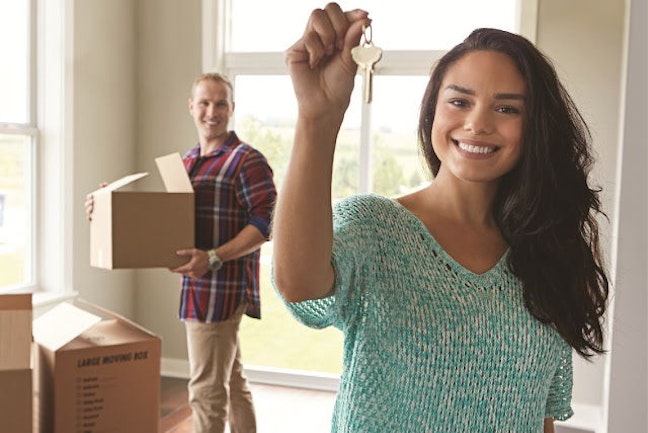 To make sure you're ready, Nick recommends these three rock-solid homebuying preparation tips.

Limit the luxuries
"Make sure that you, as an individual, have done a budget for yourself. Do you have to go to Tim Hortons or Starbucks every day? There's $20 to $50 a week you could save. Do you have to have the best new cell phone? That's the other thing for people to really consider when they're looking at buying a house or condo: what don't you need? Are you willing to go out for dinner or get takeout only once a week instead of three?"
Build in a buffer
"I think stress testing is a good thing from a budgeting perspective because people are worried about not being able to afford a property but at the same time, if rates do go up, you've got to be able to comfortably afford to pay for the roof over your head. When you find a rate that's average, add 1% to 2% to that and see what that does to your monthly commitments because every five years, maybe the rate increases as do your monthly expenses."

Prepare for the unpredicted

"Factor in other costs of homeownership. When you rent, your rent includes taxes and other things like repairs that your landlord pays for. When you own, these are costs of homeownership. Then there are things like lifestyle changes – maybe another child comes along or there's a layoff in the family and you must support the mortgage payment on one income. You need to be ready for that."

*Down payment contribution percentage is only an estimate. Actual percentage varies by development and unit size.